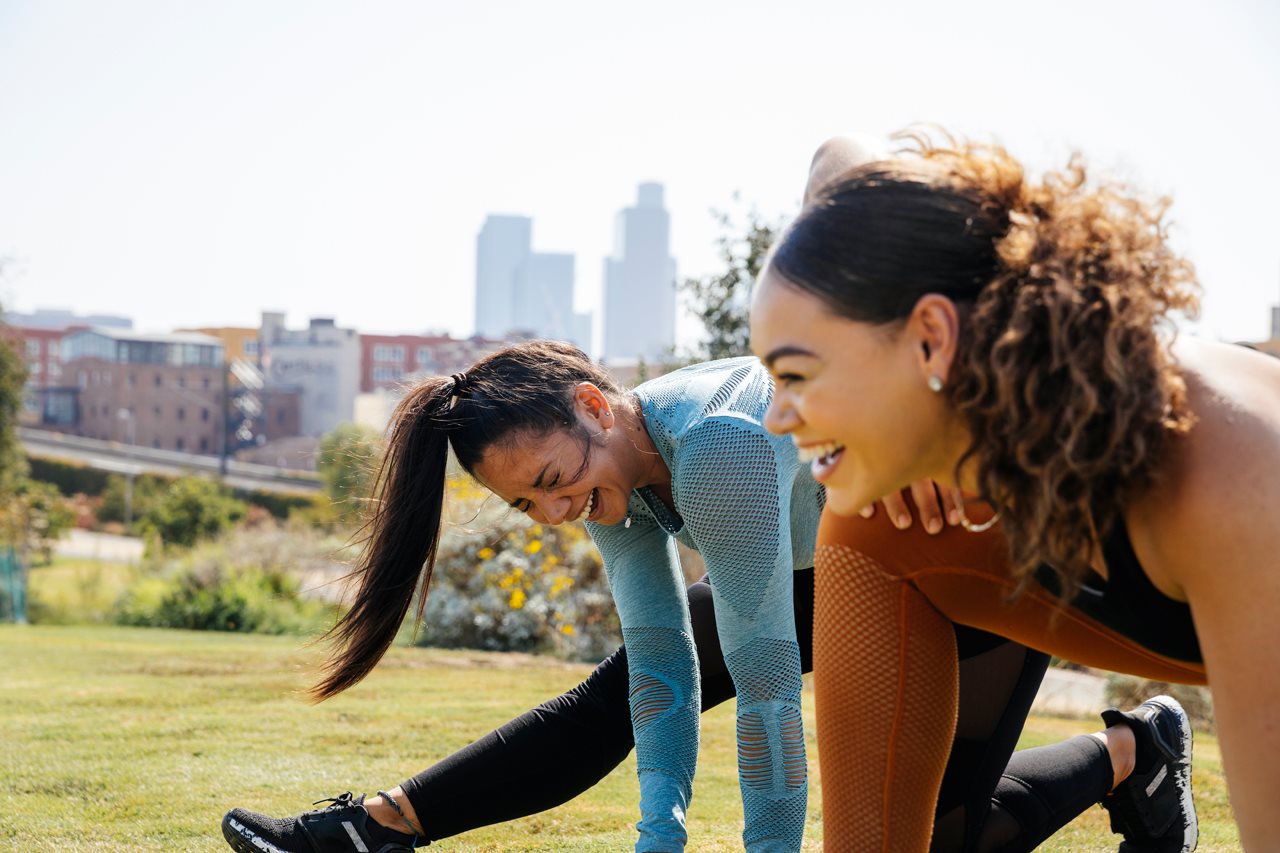 (BPT) - The key to improving your personal wellness might be as simple as a trip to your favorite store. According to a new national survey, two-thirds of Americans say they would be more motivated to pursue a healthy lifestyle if they were rewarded for doing so.
Most respondents (56%) agreed financial rewards, such as gift cards or significant discounts to their favorite store or website, would motivate them to make healthier choices. Free self-care/beauty products and treatments (48%), household essentials (45%), treats and snacks (42%) and cash (41%) rewards were also selected as highly incentivizing. Less motivating were concert tickets, medals, trophies and sporting event tickets (all less than 20%.)
The survey also found Americans have a hard time balancing wellness and financial priorities, and most worry that these goals are often at odds.
"The survey reinforces what we've heard directly from customers and patients — people want resources that benefit both their personal and financial well-being," said Maria Smith, vice president of payments & financial services at Walgreens. "Walgreens strives to help those we serve save money and be well. For example, the new myWalgreens Credit Card provides up to 10% Walgreens Cash rewards on purchases that support personal wellness."
3 tips to benefit your health and financial wellness:
Plan to spend, save and splurge
Prepare for success by planning for splurges and surprise spending:
To Spend: Write down everyday expenses and plan on those dollars flowing in and out of your accounts. Examples are housing, transportation, groceries, healthcare and childcare.
To Save: Ideally, we save in three "buckets" — for emergencies (loss of work or unanticipated car repairs), for retirement and finally for splurges like a dream vacation, new piece of fitness equipment or down payment on a new home. When planned for, spending on "splurges" can be as beneficial to our well-being as anything else.
Find and use tools that reward you for the life you live, and the life you want
No matter your goals, the path to success likely starts exactly where you are with small changes. With that in mind, look for tools that will benefit your life as it currently is, while also rewarding and incentivizing you to make daily decisions and help you achieve your goals. Walgreens launched the myWalgreens Credit Card with this strategy in mind. Cardholders can earn up to 10% back in Walgreens Cash rewards on better-for-you Walgreens branded purchases and everyday essentials that compare to national brands. The myWalgreens Credit Card also delivers rewards when shopping at the grocery store, on monthly gym memberships, pharmacy purchases and medical co-pays.
Set goals and be prepared to modify
Acknowledge and accept that the path to personal and financial wellness won't be a straight one. Identify your goal, plan your path and also be prepared to modify. Slow down when unforeseen challenges arise and ramp up your efforts when you have momentum. This might mean committing to a 15-minute walk around the block every night before signing on for a pricey gym membership, or starting a savings routine by packing your lunch each day for a month before booking your next vacation. By establishing good habits at the onset, you'll be more equipped to face obstacles that may arise.
Survey data was collected by OnePoll on behalf of Walgreens from August 18 to August 19, 2021, with a panel of 2,000 general population Americans.