Macklin Heating & Cooling
Linden
,
MI
48451
Last Updated: March 23, 2020
| | |
| --- | --- |
| Sunday | Closed |
| Monday | |
| Tuesday | |
| Wednesday | |
| Thursday | |
| Friday | |
| Saturday | Closed |
About Macklin Heating & Cooling
• Heating • Air Conditioning • Indoor Air Quality
Accepts:

American Express

Cash

Check

Discover

MasterCard

Visa
More About Macklin Heating & Cooling
Our Services
Heating
Air Conditioning
Indoor Air Quality
Additional Services
In Michigan, our weather may be unpredictable, but your HVAC systems don't have to be. With heating and air conditioning services from Macklin Heating & Cooling, you can rest assured that your systems will be properly installed, serviced, and maintained to be ready when you need them. Our dedicated team of technicians are licensed and certified, with over 60 years of experience, bringing you professional service that you can depend on.
We believe that customers are family. We take the time to ensure you have the right capacity and size heating and air conditioning systems before we install them. With our superior attention to detail, we analyze your HVAC requirements, along with the size and style of your home, in order to provide you with reliable system recommendations that will best meet your needs. With the right solutions in place, your home will be more energy efficient, produce less wear and tear on your equipment, and will save you money.
Areas Served
Having an inefficient HVAC system not only puts you at a risk for unexpected breakdowns, it also costs you money. At Macklin, our heating and cooling services go above and beyond for our customers. We take the time to survey your needs to recommend, install, and service furnaces, air conditioners, and other HVAC systems to ensure your home stays at the ideal temperature without the high energy bills.
Southern Genesee County Cities
Grand Blanc
Fenton
Linden
Argentine Township
And More
Livingston County Cities
Howell
Hartland
Brighton
Fowlerville
Pinckney
And More
Western Oakland County, MI Cities
Holly
Highland
Milford
South Lyon
Clarkston
Our customers are our family, we put the same unmatched attention to detail into your HVAC systems as we do our own. With 24/7 emergency services available, we also make sure we are available for you the moment that your systems malfunction, providing you with high-quality, dependable solutions at a moment's notice.
For heating & Cooling solutions you can depend on, call or contact us today.
REVIEWS

We hired Macklin Mechanical to install a heating and cooling system in our new home. We could not be happier with the service and quality we received. The crew was always there when they said they would be and were very knowledgeable. Read more
In Michigan, your furnace is the hardest working and most important system in your home. It's imperative for the comfort and the safety of your family to have a heating solution that is operating at peak performance, while also being energy efficient. At Macklin, we not only install, maintain, and repair your system, we also work with you to determine the right size and capacity furnace for your home.
Furnace Installations: From emergency installation to new-builds, having the right furnace in your home not only keeps your family warm it also saves you money on your energy costs. Our team analyzes your needs to determine the right style, size, and capacity furnace for your home.
Sizing Your Furnace: Having the right size of furnace is imperative to ensure you have the heat you need without overpaying on your energy bills. We will work with the dimensions of your home to ensure you have the right size furnace for your square footage.
Upflow & Counterflow: We provide experienced, certified solutions to both upflow and counterflow furnaces. Knowing the type and location of your furnace helps us to best recommend the right services for you.
21 Point Safety Inspections: The safety of your furnace is our top priority. Our teams perform a full 21-point safety inspection on your equipment to ensure your furnace is safe and running at optimal levels.
Furnace Replacements
When it's time to replace your furnace, it's imperative to have a professional company that has the experience to recommend, install, and maintain the right equipment for your home. At Macklin Heating & Cooling, we make furnace replacement as easy as possible on our customers. From determining the best capacity replacement furnace to quick, clean installations to processing your energy provider rebates, you have the peace of mind that your new appliance will be installed by experienced, qualified professionals.
Benefits to Furnace Replacements
• Better Performance
• Receive a New Warranty
• Improved Efficiency
• Energy Provider Rebates
• Save On Service / Repair Fees
Furnace Services & Repairs
Your furnace works hard to keep your home safe, warm, and cozy throughout Michigan's winter; with consistent usage comes wear and tear. At Macklin Heating & Cooling, our primary concern is taking care of our customers. Whether you need regular furnace service or emergency repairs, our certified teams provide you with fast, proven solutions.
• Diagnostics: The moment your furnace malfunctions, our certified team of experts are on site. We take the time to thoroughly analyze your appliance to determine the cause of your issue. Once we have completed a full diagnostic, we determine the best furnace repair plan to get your equipment operating properly, as quickly and as cost effectively as possible.
• Service: From replacing your filters to performing a 21-point inspection, our furnace services ensure your systems operate at peak performance all season long.
• Repair: If your system is not operating correctly, we provide you with 24-hour emergency furnace repair. With flat rate pricing and full transparency, we inform you of exactly what is causing your problem and work with you to determine the best option for you and your home.
• Replacements: When your system is either not capable of providing adequate heating for your home or is no longer able to be serviced, it may be time for a furnace replacement. We help you to determine the right heating solutions for your home and professionally install your new system.
• 24/7 Emergency Services: Day or night, when your furnace goes down you can count on our team of experts. With 24/7 emergency service, you have the peace of mind that we will repair or replace your system the moment it stops working, keeping your family safe and warm all season long.
Furnace Maintenance
Your furnace is an integral component to your home, keeping your space warm and safe through the harsh winter months. It's imperative to you and your family that your heating system works the moment you need it. At Macklin Heating & Cooling, we are dedicated to our clients; our team of experts provide you with all the furnace maintenance you need to ensure your equipment is in prime condition, improving your energy efficiency and saving you money on costly repairs.
Our Furnace Maintenance Services
• 21-Point Inspections
• Replace Furnace Filters
• Inspect For Proper Operating Condition
• And More
It's imperative to the safety of your home and your family that you have your furnace maintained by a professional at least once a year. Our maintenance services are typically conducted by one of our licensed, certified technicians in the fall to ensure your appliance is in ideal working order before the cold winter months. As a member of our Safe Comfort Club, you will automatically receive your furnace maintenance, as well as additional program benefits, throughout the year.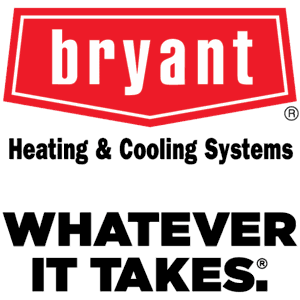 Residential Heating & Cooling
Keep your home at the right temperature with residential heating and cooling services from Macklin Heating & Cooling. We go above and beyond for your installations. We work with you and the parameters of your home to recommend the ideal system capacity for your needs. By servicing, maintaining, and installing the ideal HVAC systems we not only ensure that your home is comfortable but that you are not overspending on your energy cost.
Our Residential Heating & Cooling Services
• Heating
• Cooling
• Indoor Air Quality
• Additional Services
Commercial/Industrial Heating & Cooling
Your business relies on your HVAC systems to not only keep your space at a comfortable temperature, but to also protect equipment, machinery, and other technologies from getting too hot or cold. Whether you are updating your systems or repairing your current equipment, at Macklin Heating & Cooling, our certified and licensed technicians provide you with commercial and industrial heating and cooling solutions that you can trust.
Commercial Air Handlers
Maintaining a comfortable and efficient workspace is imperative to the success of your business. Your equipment and machinery can cause your space to become hot and humid which generates a poor air quality for you and your employees. At Macklin Heating & Cooling, we recommend installing a commercial air handler in your building to regulate your indoor air temperature and provide you with a comfortable place to work.
Benefits of a Commercial Air Handler
• Creates a Comfortable Indoor Temperature
• Reduces Humidity
• Increase Energy Efficiency
Working in tandem with your heating and cooling system, your commercial air handler provides additional air circulation to prevent humidity and keep a consistent temperature throughout your building. Our certified, licensed technicians have the expertise to install, service, and professionally maintain your systems to ensure they operate at peak performance.
Commercial Planned Maintenance Agreement
When your commercial HVAC system is professionally inspected and maintained you reduce the probability of an emergency breakdown while increasing the efficiency of your units. At Macklin Heating & Cooling, we understand the importance of your heating & cooling to your company's performance. With our Commercial Planned Maintenance Agreements, you receive all the service, maintenance, and upgrades you need to keep your systems operating at peak performance.
Benefits of Our Commercial Planned Maintenance Agreement
• Quarterly System Safety Checks
• 20% Discounts on Parts
• Repair Warranty up to 3 Years
• Minimum 21 Point Inspections
• Early Detection of Faulty Parts
• Special Offers Throughout The Year
• Monthly Payment Options
• Copy of Completed Inspection Checklist
Our certified, licensed technicians make sure your commercial heating, cooling, and ventilation systems are running at optimal efficiency by inspecting your equipment quarterly. During these inspections, any necessary repairs or upgrades will also be installed to ensure your systems are operating to manufacturer's specifications, saving you money on high energy bills. With our Commercial Planned Maintenance Agreements, each of your systems will receive a full 21-point inspection and safety check to protect you from untimely breakdowns or emergency repairs.
Your HVAC systems are incredibly important to the comfort and the efficiency of your home; creating the ideal heating and cooling environment starts with the right brand. At Macklin Heating & Cooling, our technicians have the expertise and the skills to recommend, install, and service your brand of furnace, air conditioner, and ventilation system.
Our Heating & Cooling Brands
• Bryant
• Carrier
• Trane
• Rheem
• Goodman
• Comfort Maker
• Armstrong
• Comfort Aire
• American Standard
• Amana
• Frigidaire
We believe that the right HVAC system improves your energy efficiency, provides a more comfortable temperature for your home, and saves you money. We take the time to assess your home and your heating and cooling brand requirements to determine which unit would work best for your unique specification. Whether you need repair services on your current unit or are looking to upgrade, our team of professionals works with you and your needs to provide you with services for your HVAC system that you can depend on.